Wondering who's who in the Four Pillars trustee family?
Rachael Beedie (She/Her) – Chair person
I found my way to Four Pillars looking for support for my children initially. 
Having previous experience working for a charity and as a trustee/office bearer for other charities I was delighted to be able to use my skills and knowledge to benefit the charity. 3 years on I have leant a lot and personally get so much out of my role.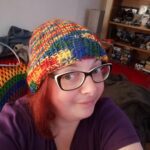 Johnathan Doran (He/Him) – Vice Chair
A graduate of RGU in Aberdeen, I now work as a lecturer at Forth Valley College in Biology and Chemistry and support a range of other charitable bodies as a trustee or in an advisory capacity. In addition to my scientific training I also hold a First Class degree in Law, which can occasionally come in useful with document drafting or providing compliance advice. Having been a trustee here at Four Pillars since 2021, I'm very proud of our growth in that time and feel that the organisation provides a welcoming and positive representative organisation, as well as a determined organising force for the LGBT+ community, in a part of the country where the need for that service is particularly needed.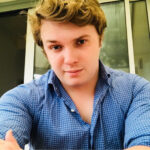 Ross Heartley (He/Him) – Secretary
Four Pillars does great work to support the LGBTQ+ community in the North East of Scotland and has been a great help to me personally, especially during the isolating times of Covid lockdowns. It is an honour for me to be able to support Four Pillars as Secretary on the Board of Trustees and give a small amount back to such a great organisation.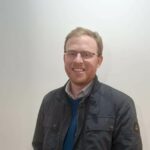 Michelle Cameron (She/Her) – Treasurer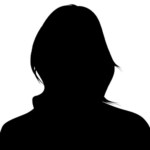 Eoin Cowie (He/Him) – Trustee
I have been a lecturer in science at RGU in Aberdeen for over 30 years. I only came out at work about 10 years ago, thanks to the encouragement of my niece, who pointed out that it might help LGBT+ students to know they have gay members of staff. I joined RGU LGBTQ+ student society, made some very good friends and eventually served as a staff member on their organising committee.
Amber Keenan (She/Her) – Trustee
Amber is a Clinical Psychologist and Gender Specialist who is passionate about promoting psychological wellbeing in the LGBTQ+ community. In her view, Four Pillars have been doing great work for years and the organisation provides critical life-changing support, so when she left the NHS, it felt natural to contribute in a different way, by joining as a Trustee.