Four Pillars offers LGBT+ Awareness training direct to your organisation. Whether you're a small or large company we can cater for all your needs.
Sessions can be done: 
Online (Zoom or Teams)
In your place of work
In a School / Community
In our Hub
Not part of an organisation? No problem individuals can book independently, simply drop us a line to find out more. 
Submit a quick enquiry form below to find out more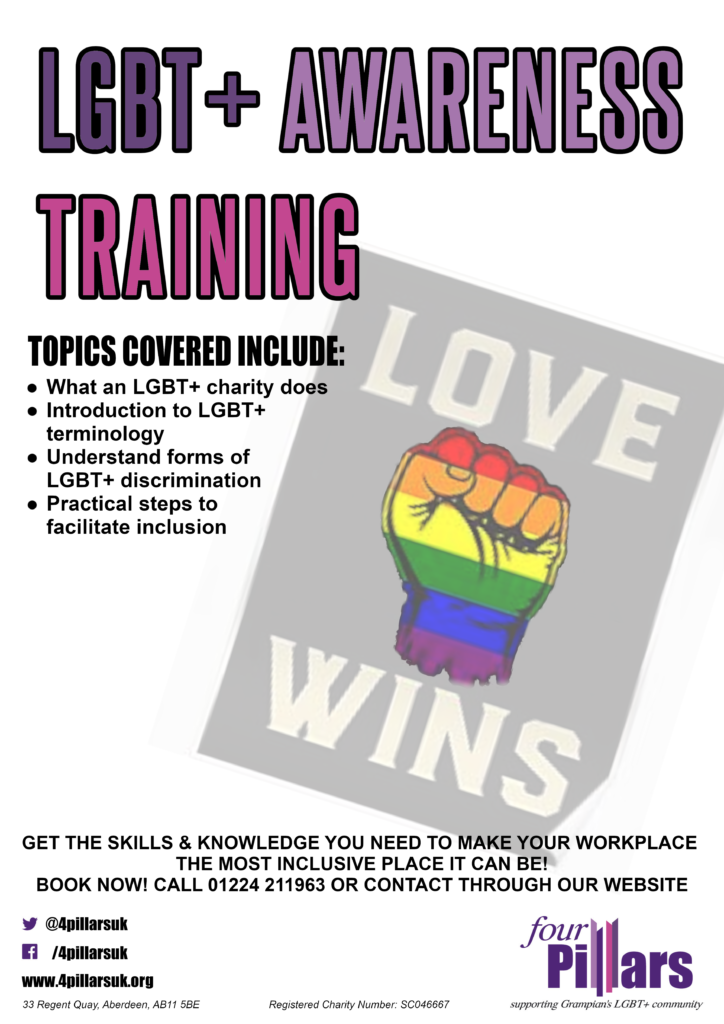 2/4hr sessions available at your place of work or via teams – up to 20 people per session 
Monthly Sessions are hosted at Four Pillars, allowing you to send from 1 – 20 delegates per session
Sessions for non-profits, School staff, etc. are provided at charity rate